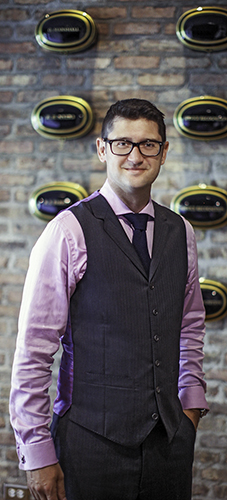 Adam Richards
Director
Adam Richards is a Director of the company practicing in the Family and Matrimonial Department. Prior to joining Marshall Diel & Myers Limited, Adam worked as a Barrister at Temple Chambers in the United Kingdom having been called to the Bar in 2003. Adam specialised in family law early in his career and developed a strong and varied practice, regularly appearing in the County Court and High Court. Adam has worked exclusively with the Matrimonial and Family Team since arriving at the firm in 2009 and was appointed a Director in 2012. Adam is active in the development and supervision of the firm's student programs.
Expertise
Adam is experienced in all areas of matrimonial and family law, including divorce, with a particular interest in financial proceedings. Adam has regularly conducted cases of considerable complexity, including matters involving significant wealth, business assets and complex trust structures. Adam also has extensive experience in child related matters, routinely acting for clients in disputes involving the care, custody and maintenance of children including a number of cases with an international element. He has routinely appeared in trials in the Supreme Court and before the Court of Appeal for Bermuda.
Adam is a confident and accomplished advocate. He seeks to be empathetic to a client's circumstances whilst providing straight-forward advice and practical solutions to achieve the best outcome for each individual.
Education
Cardiff University, Wales (LLB 2001 & Bar Vocational Course 2002)
Publications
Co-author of Bermuda Chapter, Family Law Jurisdictional Comparisons (2nd edition, 2013)
Notable Cases
S v S Appellate Jurisdiction 2011: No.28
Woolridge v Woolridge Civil Appeal 2010: No. 15
S v S Civil Appeal 2009 No. 19
Santucci v Bell Santucci [2011] SC (Bda) 48 Div
Bar Admissions
England and Wales, 2003 (non-practising)
Bermuda, 2010
Industry Associations
Member, Bermuda Bar Association
Commissioner for Oaths
Captain, Bermuda Police Rugby Club, Men's 1st XV