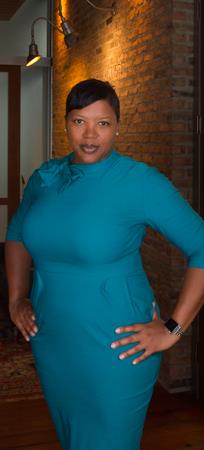 Tanisha Butler
Paralegal
Overview
Tanisha Butler joined Marshall Diel & Myers Limited in 2014, as an Assistant to Georgia Marshall and soon transferred over to our Civil Litigation Department, as a Paralegal, working alongside senior team members representing local banking institutions.  Tanisha has approximately 16 years' experience in the legal field both locally and in other jurisdictions.  
Tanisha began her legal education in Orlando, Florida where she obtained her Paralegal Studies degree in 2004.  Whilst working in the United States, she gained experience in the areas of Real Property Law, Family Law and Foreclosure Law, before returning to Bermuda in 2014.  In 2015, Tanisha began pursuing an advanced degree in law with a view to becoming a qualified litigator.   
Tanisha is extremely dedicated to her work and in tune with the needs of her clients.  She has fostered relationships that continue to prove beneficial to the firm and her clients.  Tanisha prides herself in ensuring that she represents the firm well and provides exemplary support to our team of Associates and Directors.
Education
Valencia College (A.Sc. 2004)
Kaplan University (B.Sc. 2011)
Full Sail University (M.A. 2013) 
BPP University (GDL 2017)
University of Law (LPC, expected completion 2020)
Masters Degree in Public Relations (2013)
Graduate Diploma in Law (2017)
Legal Practice Certificate (2020)