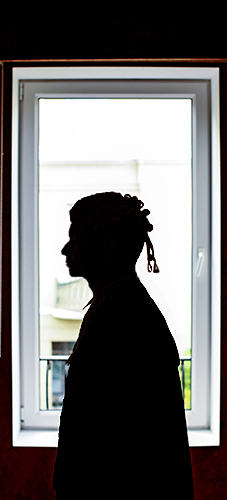 Whatever your legal needs may be, Marshall Diel & Myers Limited can clear the way to achieve your goals.  Our team of talented and dynamic lawyers is committed to satisfying the needs and objectives of our clients by providing practical, innovative and effective legal solutions. Our goal is to become trusted legal advisors to our clients. Our clients recognize and value this.
Marshall Diel & Myers Limited was selected as a finalist for "Offshore Firm of the Year" by the   prestigious "The Lawyer Awards 2019, in association with Travelers". This nomination is a recognition of the firm's legal excellence, hard work, breadth of experience, client service, and commercial strength.
Client Focused
Understanding, anticipating and satisfying our client's legal needs is our top priority. We believe we set ourselves apart by our versatility and our willingness and ability to adapt to our client's objectives. We approach matters in a collaborative manner working alongside clients and their advisors to devise and implement custom-designed legal solutions for their commercial, business or personal needs.
Creative Solutions
Our lawyers are multi-specialists and are equipped to handle a broad range of legal matters. We are versatile and can tailor our approach to bring together a unique blend of expertise, functional skills and practical experience. What distinguishes us is our ability to mobilise the resources of the firm to deliver timely, creative and cost effective solutions.
Exceptional Service
Our attorneys' in-depth knowledge and vast experience in their practice areas allows us to deliver the highest level of service. We are renowned for our commitment to excellence, and our lawyers pride themselves on building their reputations for professionalism and integrity.
As an Employer
Our company prides itself on being an attractive, pleasant and enjoyable place to work, with employees who feel they are part of a family atmosphere.
The company was ranked first in the Top Ten Employers of the year for 2016 by business magazine The Bottom Line, a sister publication of The Royal Gazette. The award recognises that support, respect and consideration are at the forefront of the ethos of the Company, both in relation to our staff and our clients.
Working in an environment where we are motivated and content enables us to go above and beyond the ordinary so that we may provide the exemplary client service required to meet and surpass the individual needs of each case.