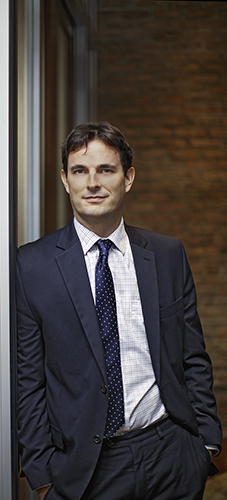 Darren Donnithorne
Senior Associate
Darren joined Marshall Diel & Myers Limited in 2009 and is the Head of the Property Practice Group. Prior to joining Marshall Diel & Myers Limited, he was senior in-house legal advisor to a private company involved in property development and investment in the United Kingdom. Before that Darren was engaged as a property solicitor in private practice for several years.
Expertise
Darren deals with both residential and commercial property transactions and regularly advises both local and non-Bermudian clients in respect of such transactions. He provides property related advice to banks and other lenders and to developers on the acquisition and development of land in Bermuda and the United Kingdom.  Darren has considerable experience in advising international clients on acquisition of high value estate homes in Bermuda.   Darren also advises on landlord and tenant matters.
Some recent examples of Darren's work include advising a US investment fund on various aspects of real estate investment and development in Bermuda, advising a prominent US based title insurer in relation to a significant hotel development project in Bermuda and advising a consortium of local and international owners on the effect of receivership on real estate interests within a mixed use development in Bermuda.  Darren has developed a diverse client base and his major clients include Tucker's Point Real Estate, HSBC and Bermuda Land Development Company Limited.
Darren prides himself on his commerciality and strives to deliver the most practical and cost-efficient solution to his clients. Darren is committed to providing a high level of client service and has established a reputation as a meticulous, diligent and responsive attorney.
Education
University of Sheffield, South Yorkshire, England (LLB Hons, 1995)
Bar Admissions
Law Society of England and Wales, 1998
Bermuda, Registered Associate, 2010