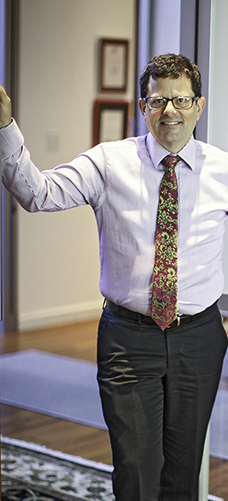 Timothy Z. Marshall
Consultant
Timothy Z. Marshall is a consultant at Marshall Diel & Myers Limited with over 23 years of litigation, regulatory and private client experience. Tim started the Firm in 1989 and was the Managing Director until December 2012. He moved into his consulting role in January 2015.  He steadily expanded the practice areas beyond litigation which gave him broad experience in company, trusts, real estate and regulatory matters. As the firm grew, Tim has concentrated on litigation and private client work.  Under his guidance and mentorship, Marshall Diel & Myers Limited has developed a team of talented and dynamic lawyers with a reputation for professionalism, integrity and excellence.
Expertise
Tim's practice focuses on complex high value commercial litigation and he frequently appears before Bermuda's Supreme Court and the Court of Appeal in numerous commercial and regulatory cases both as Lead Counsel and as Supporting Counsel. He often works as part of an international team of commercial litigation attorneys and works closely with Queen's Counsel and instructing attorneys from major firms in England, Canada and United States.
Tim has also served as an acting Magistrate and is regularly appointed to serve as an examiner, mediator or arbitrator in a wide variety of disputes. Over the years clients have sought out Tim's breadth of experience for non-contentious matters including providing advice on a variety of commercial and property transactions.
Tim frequently works on commercial disputes between financial institutions and their customers, employers and employees, companies and shareholders, trustees and beneficiaries, liquidators/creditors and debtors, (re)insurers and (re)insureds and regulatory bodies and persons impacted by their decisions. Tim also acts for and against commercial and residential developers and has mediated a number of construction disputes.
Tim has extensive experience evaluating projects by reference to the Planning Statement and has appeared as counsel for environmental groups before planning tribunals in some of the most controversial development applications of the last 23 years.
Tim is also recognized for his extensive experience in high value trust disputes, often with an international element. He has been involved in many of the major trust cases in Bermuda acting for groups of beneficiaries or the minors/unborns.  He has previously served for many years as a director of a licensed trust company.
Tim also regularly drafts and reviews commercial contracts, advises on corporate governance and employment matters, serves as a sounding board for a variety of ventures, advises on the sale and purchase of businesses, drafts potentially contentious or critical work permit applications and spends a fair bit of his time drafting a variety of business related documents, presentations and letters in a manner and style that articulates the message which the client wishes to convey.  He regularly ghost writes presentations and news releases for clients.
Tim is considered as being independent of Bermuda's political parties and consequently is retained to provide advice on elections, constitutional issues and the general workings of Government and Municipalities. He has advised various Government Boards and Commissions.  Over the years he has been appointed by the Government of the day to sit on boards and tribunals.
Tim is a notable player in the litigation arena in Bermuda and is ranked by Chambers and Partners for Dispute Resolution in Bermuda. Tim is commercial in his approach and a strategic thinker and always ensures that his clients' objectives are met. He is approachable, responsive and hard-working and is one of the "go-to" Bermuda lawyers.
 Notable Cases
 Worked as part of an international team of commercial litigation attorneys in defence of a major Bermuda insurance company and 1000 shareholders. The matter lasted four years. MD&M successfully organised the shareholders into a cohesive group which was fundamental to protecting their interests. (The Bermuda Fire and Marine Insurance Company Limited (in Liquidation v BF&M Limited et al) 
Local Counsel in cross border reinsurance/insolvency litigation involving a multi-million dollar claim. The matter lasted for three years. Tim argued all interlocutory applications for the litigation team and was Junior Counsel to Mr Martin Pascoe, QC in the main hearings. (OneBeacon America Insurance Company v Liquidators of Electric Mutual Liability Insurance Company limited)
Local Counsel for families that value their privacy who have found themselves involved in complex trust disputes or reorganisations. Tim has worked with Queen's Counsel such as Robert Hildyard QC, Gilead Cooper QC and Robert Ham QC.  None of the cases by their very nature are reported.
Represented an environmental advocacy group and stopped a public beach from being developed. (BEST v the Minister of the Environment and Sports)
Obtained a mandatory injunction against a directive of the Bermuda Broadcasting Commission which sought to prohibit political debate in the lead up to the General Election (Marshall v  Bermuda Broadcasting Commission)
Obtained substantial damages and costs for a  founder of an exempt investment company who had been wrongfully dismissed from his position (Aggarwal v  Dundee Leeds Management Ltd et al)Obtained substantial damages and costs for a founder of an exempt investment company who had been wrongfully dismissed from his position (Aggarwal v  Dundee Leeds Management Ltd et al)
Obtained a ruling from the Court of Appeal in a death row case that if the Judge taped the proceedings, then the tapes must form part of the record.  The conviction was eventually overturned.
Represents financial institutions  in highly contentious mortgage actions.   (Robinson v Bank of Bermuda Limited; Junos v Bank of Bermuda Limited)
Education
Acadia University, Nova Scotia, Canada (B.A., Philosophy, 1982)
University of Windsor, Ontario, Canada (LL.B., 1985),
Bar Admissions
Alberta, Canada 1986 (not currently practicing)
Bermuda 1986
Industry Associations
Member, Bermuda Bar Association
Commissioner for Oaths
Notary Public
Justice of the Peace
Chairman, Immigration Appeal Tribunal
Director, Bank of Bermuda Foundation
Vice President, Bermuda National Trust
Fellow, Chartered Institute of Arbitration
Member, Parole Board
Public Representative, Institute of Chartered Accounts of Bermuda
Government Audit Committee (former member)
Bar Council (former member)
Immigration Board (former member)
Past Chairman, Bermuda Broadcasting Commission