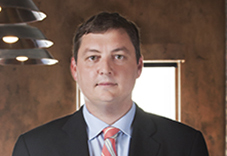 John Hindess
Senior Associate
John is a Senior Associate in the Litigation and Advice Team at Marshall Diel & Myers Limited. He was born and raised in Bermuda and in 2014, he returned from Vancouver, British Columbia, where he had trained and worked for three years. John gained considerable litigation experience making appearances in all levels of court in British Columbia including the B.C. Court of Appeal.
Expertise
John's practice encompasses all aspects of commercial and civil litigation. In his early practice, he gained a broad experience in contract and commercial litigation with an emphasis on construction law.  As his practice developed, John expanded his experience and knowledge with a wider variety of litigation matters including family law, privacy law, health law, employment law and administrative law.
While John has extensive advocacy experience and regularly appears before all levels of court and administrative tribunals, he was also a member of the International Academy of Collaborative Professionals in Vancouver which enabled him to develop and enhance his negotiation, mediation and arbitration skills.
He also has significant drafting experience including employment, construction and contractors' contracts as well as share and asset purchase agreements, non-disclosure agreements and confidentiality agreements.
John has established a reputation as an extremely effective advocate and negotiator and is known for being industrious, versatile and diligent.  He prides himself on his excellent client relations and his ability to generate creative solutions. John is able to tailor his approach to fit each client and their needs. He believes in finding the most efficient and cost effective result for his clients whether it is in or outside of court.
Education
Queen's University (B.A., Hons., 2005)
University of Warwick (LL.B, 2008)
Bar Admissions
Vancouver, Canada, 2011 (now not practicing)
Bermuda Bar 2014
Industry Associations
Member, Bermuda Bar Association
Former Deputy Chair of Human Rights Commission
Director of Bermuda Consumer Affairs Board
Member of the Employment and Labour Relations Tribunal
Associate of Chartered Institute of Arbitrators
Board member of the Chartered Professional Accountants of Bermuda
Member of INSOL
Commissioner for Oaths and Notary Public for Bermuda
Publications
Co-Author of Enforcement of Judgments and Arbitral Awards, Bermuda, Thomson Reuters Global Guide Enforcement of Judgments and Arbitral Awards
Notable Cases
"Many of the cases that John has worked on in Canada and Bermuda have been arbitrations or litigation where the record has been sealed, has been resolved by settlement or which is still ongoing with no decisions yet reported. As such they are confidential. Reported decisions on cases in which John has been involved in Canada and Bermuda include the following:
Murrin Construction Ltd. v All-Span Engineering and Construction Ltd. [2012] BCCA 251

Re Titan Petrochemicals Limited [2013] Bda LR 76

The Corporation of Hamilton v Mexico Infrastructure Finance LLC [2016] SC Bda 94 Com

HSBC Bank Bermuda Ltd v Wales [2018] Bda LR 116

Denise Trew v HSBC Bank Bermuda Ltd et al [2021] SC (Bda) 66 Com"